Offered Facial & Body Treatment Services for Ultimate Skin Care:
Beauty skin treatments
Cleansing Facials
Exfoliation Scrubs
Acne Treatments
Facial Waxing
Body Waxing Men and Women
Microdermabrasion Treatments
Resurfacing Peel Treatments
Skin Care Facial Products
Body Lotions and Scrubs
Skin Lightening Serums
Age Spots Fading
Sun Spots Fading
Hand Treatments and Peels
Professional Sun Screens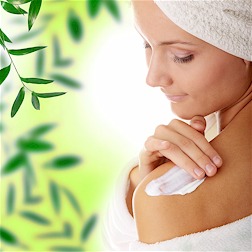 Barbara is always looking for new and innovative technologies in skin care research and facial treatments, and tries to add these concepts to each client's treatment. Skin goes through many "life stages", and one treatment does not fit all skin types or conditions. Barbara's philosophy is just that. We may have a problem with our skin, and what treatment is best for that problem, is determined by what stage of life we are going through! Beauty starts from within, and what we do to aid our skin from aging, starts from inside. You leave Bonnie's Skin Care with knowledge and an understanding of what causes aging, and what to do to keep yourself youthful and healthy looking for years to come.
Barbara Lesneski is a Registered Nurse with over 30 years' experience and has her Esthetician License from the Paul Mitchell School of Esthetics.
Bonnie's has partnered with Destinations Medical Spa (DMS), a mobile service which comes to you for Esthetics, owned and operated by Dr. John Neely II, M.D. and his medically trained staff. The experienced professionals of Destinations Medical Spa (DMS), can bring the expertise and equipment, to make you look and feel fantastic, right to your door! This is a professional and personalized service done in the comfort and privacy of your home. Consultations and evaluations are free and there are many effective treatment options, for the "New Look". We are a mobile Medi-Spa and we come to you!
Schedule Your Appointment Today, Call 949-422-1427
Our clients served are from the areas in Southern Orange County such as San Clemente,
Dana Point, San Juan Capistrano, Laguna Beach, San Diego, North Orange County and more.