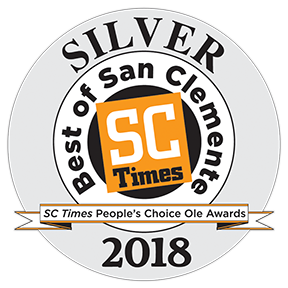 At Bonnie's Skin Care, beautiful skin begins with proper daily care. We are proud to use professional skin care products from Skinforlife, Dermodality, AQ Growth Factors, R(G)N Growth Factors, MDSolarSciences SPF, Benev Growth Factors, and more. These products increase Collagen and Elastin production, while supporting your skin's renewal process.
Ranked as one of the Top 3 New Anti Aging Products by ABC News, The Perfect Derma™ Peel delivers on that promise. The Perfect Derma™ Peel provides healthy, ageless skin for all skin types and ethnicities.
The Perfect Derma™ Peel debuts a new era in skin health. It's the only medical grade chemical peel that features Glutathione. Glutathione is the ultimate antioxidant with powerful skin lightening and anti-aging benefits.
Bella Medical Products advocates the practice of less-invasive cosmetic treatments by providing cutting edge products to Plastic Surgeons, Dermatologists and other medical professionals.
Our salon offers one of the best Microdermabrasion machines which offers outstanding benefits to our clients. Our Microdermabrasion, Nue Skin 500, machine gently removes the outer layer of dead skin, which remains on the top layer of epidermis. By using Aluminum Oxide crystals, which are minute in size, the high powered flow of crystals and suction over the top of the skin provide an even flow of crystals, which exfoliate off the old dry dead skin. This exfoliation using crystals is a fantastic way to rejuvenate your skin to an optimal healthy state, has no down time, is affordable, and suitable for most skin types. Results are immediate and your skin has a smoother texture, and feels fresh and healthy. Microdermabrasion with Nue Skin 500, can be used by itself in a treatment series to freshen the skin, or can be combined with other treatments like various peels.

The Rejuvapen NXT®
​The Collagen Induction Therapy using the Rejuvapen NXT   is an excellent force in Facial Rejuvenation. It utilizes an array of stainless steel needle cartridges and innovative Collagen Induction Therapy  that improves the appearance of periorbital fine lines and wrinkles. Treatments take less than an hour and require little-to-no recovery time. As a result, the Rejuvapen is a perfect non-invasive lunchtime procedure that delivers exceptional results.
We welcome you to join us at Bonnie's Skin Care located on Avenida Del Mar, the historic street of San Clemente. Please contact us today and we can discuss how our services can benefit your needs. Thank you and hope to see you soon!